Facilities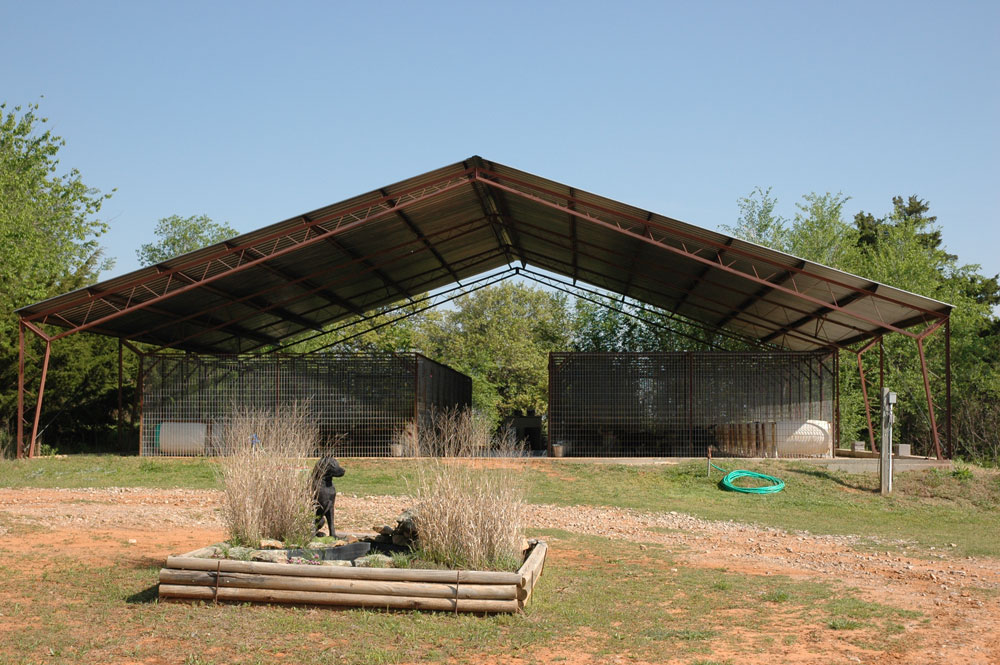 Deep Fork Retriever's state-of-the-art kennel and training facilities are veterinarian-designed for the optimum health, safety and comfort of our client's dogs. Here in Oklahoma, we have four mild seasons and our kennels are constructed to provide clean air flow which is imperative for the health of our hunting retrievers.
The dimension of each run is specifically designed to allow sufficient room for constant exercise and cleanliness.
Our retriever puppy kennel is a separate facility that is constructed in a way to keep Labrador mothers and their pups clean and warm. The whelping areas are accessible to spacious covered concrete runs where puppies can play in a safe hygienic environment.
Our training ponds are conceptually formed to teach water skills and a wide variety of natural habitats create realistic hunting scenarios for the complete waterfowl and upland gun dog.